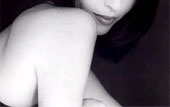 Hi, I have a problem with my skin. I have pimples on my back and also have pimple marks. Can you please suggest something to cure my problem?
Thanks and regards,
Piyu
Every minute our skin sheds millions of dead cells. Instead of simply falling off and giving way to fresh cells underneath, these dead cells hang on, causing innumerable skin problems. The solution to most of these problems lies in exfoliation.

Often, when we apply soap to our bodies, it is not sufficient to remove all the layers of dirt, oil, dead skin cells and sebum blocking our pores. Although it is easy enough to clean the face well with a face wash as we tend to spend a minute or so scrubbing it, the same does not hold true for our entire body. Most of us just layer on the soap and wash it off. While we may spend more time cleaning our hands and stomach with the soap, we tend to neglect our back. This leads us to develop unsightly pimples and boils on the back, and if you live in a warm and humid climate, you will be especially prone to such pimples. Readers often write in and ask me what they can do to cure such skin problems. The answer lies in exfoliation. All you need to do is to scrub your back with a loofah or washcloth when in the shower. Apply soap, scrub your entire body well, concentrating on your back, and wash off. Your soap will also foam up much more, with the result that you will need to use less soap while bathing!

Scrub your entire body, not just the back. Remember to scrub towards the heart, which means up from the legs and stomach, and down from the shoulders.

The benefits of scrubbing are many. Not only does it clean up the skin completely, clearing out pores and enabling your body to pump out toxins more effectively, but it also reduces the likelihood of developing unsightly cellulite. In addition, scrubbing pumps up blood circulation and aids blood flow to the heart.

Treat your body to a wonderful spa-like salt scrub. Salt scrubs are famous for their ability to transform even dry, coarse skin into soft, glowing skin. You will need:
1 cup sea salt
Enough water or oil to form a paste. Oil is preferable to water.
Loofah

Dampen your entire body and then massage this mixture all over. You should enlist the help of a masseur or your spouse to do this. Once you have applied this mixture on your entire body, take a loofah and start scrubbing in a circular motion, working the mixture into your skin. Work upwards, beginning at the feet. After a half an hour massage, take a shower with warm water, and towel dry. Your skin will feel incredibly soft, and will be glowing with richness! For maximum benefit, do this on a weekly basis, and if that is not possible, do this at least once a month.
Feedback on article
Name: Amar
City: Gujarat
Comments: Interesting article, I was not aware of all this thing about the skin, Good work keep it up
---
Name: DT
City: USA
Comments: Excellent information on skin care! I look forward to many more of these helpful articles on beauty... Thanks!
---
Name: sh
City: usa
Comments: I am going through the same problem but have never thought that this can be the reason. this article has very good information . thanks a lot to the site for such productive information
---
Name: jyoti
City: mumbai
Comments: my doughter going trough the same problem but have never thought that this can be the reason and even dont know what to do for this kind of problem. thank a lot to the site for such information
---
Name: manju
City: trinidad (west indies)
Comments: my 3year old daughter has got all sandfly bite marks on her legs .please suggest something so that the marks dissappear.
---
Name: Lauren
City: Alexandria
Comments: Wow..well i use this method often and they still start coming..is there a problem with my diet or my habbits that cause this; i am in a hot humid area too but not during the winter of course!
---
Name: Rehman
City: Houston , USA
Comments: In this scientific age there has to be some scientific explanation. This is a form of ACNE and the cause lies with circulating sex hormones and the glandular cell response of the skin at different places ( face, neck, chest and back ). No amount of salt bath with turmeric paste mud-bath or even dermatological treatment cures it. All are temporary measures.
---
Name: mariah
City: hi
Comments: drink as much water as u can. exercise regularly, and clean your back/arms every night with cleansing pads. in the evening, apply a skin discoloration cream, and try getting a ";back facial"; at any spa. i guarantee you that your back will clear in one month.
---
Name: khairun
City: mumbai
Comments: i got sawali back with many pimples and there stains. i even do scrub once a week but what to do about stains??? can any body help me do reply
---
Name: Frankie
City: New Zealand
Comments: What a wonderful site and I don't even have to go out and buy separate items to make up these remedies they are all part of my everyday cooking items.....Cheerz for this great site and I will let all my friends know 8-)
---
Name: naeem ali
City: karachi
Comments: pimples
---
Name: naeem
City: karachi
Comments: pimples effect
---
Name: Jess
City: Australia, Melb
Comments: Thankyou sooooooooo much 4 all the info!! im 15 years old and have been suffering with this problem 4 so long now and it has often depressed me and made me feel very self-conscious. Hopefully i will be able to fix my problem now thanx 2 u! I think that such problems should be brought more to the public eye, especially 2 teens like me! there must be sooo many people out there who have these skin problems but dont know how 2 cure them.
---
Name: Tia
City: Jello World
Comments: YAY lotz of fun stuff on this site... o_O must tell EVERYONE!! lol
---
Name: ut
City: st. lucia
Comments: hi, I have a discolored body (white patches over my back and stomach) can you suggest something so I can have my dark color all over?
---
Name: NANCY
City: LAS VEGAS
Comments: is there another remedie for pimples bumps....on your inner tights and groin area....(i know its disgusting but ya i have that promblem ... i'm a very confident person but looking at that disgusting site ruins my confidence please suggest something thanks :(
---
Name: Sahil
City: chandigarh
Comments: i have pimples and lot of scars on my face....plz suggest me to remove these pimples and scars.....
---
Name: Anne
City: mumbai
Comments: Awesome feedback i am sure to try this
---
Name: Debasree
City: Singapore
Comments: Really a precise and well informed article. I hope to see such detailed information in future too. Regards, Debasree
---
Name: Jane
City: Grand prairie
Comments: How can i get rid of acne scars , and will lemon juice irritate my skin? How can i get rid of the stretch marks and darks spots on my inner thighs? Also what should i use in order to lighten or fade away the dark spots by my anus?
---
Name: Rather not say
City: Rather not say
Comments: Nancy, you should consult a doctor. What you have there might be an STD...
---
Name: Miss P
City: St.Lucia(West Indies)
Comments: I have very evident acne marls on my back for years now. I try to ignor it so much that I don't really treat it, but now it is really starting to affect me, as I mean the outfits now-a-days are back out and straps. I did your assistance, what should I do and what should I use? Thanks Much.
---
Name: Jim Bouki
City: boutsa city.
Comments: why so many pimples? why cant go away? i only have on back!
---
Name: Kay
City: California
Comments: I actually tried Proactiv Solution for my face and my acne cleared up within 3 months. They have a body scrub that I'm hoping will also cure the acne on my back. I definitely think it's worth trying!
---
Name: kimmypooh
City: jamaica
Comments: My skin does not have an even complexion can u suggest something 2 do??
---
Name: ronnie
City: Saudi Arabia
Comments: i Have a Pimples in my shouder and and pimples mark on may face. pls advice me how to disappear all of this.
---
Name: ronnie
City: Saudi Arabia
Comments: i Have a Pimples in my shouder and and pimples mark on may face. pls advice me how to disappear all of this.
---
Name: srinivas
City: india
Comments: hello sir, i am getting pimpuls from 4 years how do i prevent it plz give me some good example
---
Name: arifa
City: hyderabad
Comments: well that was a very good suggestion.i have tried it but i want to ask that can i use this scrub for my face or not please reply me soon and i have so many pimples and scars on face what should i do please reply me coz i m very much worried about my face in future.plaese suggest me.thank you
---
Name: lolly
City: london
Comments: how do i get a one tone complexion with glowy cheeks naturally? with no make up like foundation and blusher,cheerz x
---
Name: charu
City: new delhi
Comments: Thanx for a great advice.I'm sure it will work
---
Name: sm
City: California
Comments: Most useful information..thanks for providing that !!
---
Name: Angie
City: South Africa
Comments: Great article, but my problem goes further than that, I do exfoliate but I still have pimples on my back and arms, I dont know what creams or soaps or anything to use anymore, when I was on the pill (Diane 35) I never had this problem, but I have stopped the pill now and I dont know if I should take it again just to have clear skin or not. What do you suggest???
---
Name: Tanya Koleva
City: Magdeburg
Comments: Please help me.I have never had problems with my skin till now.I have all over my face spots and some of them are dark like spots.They can't dissapere from the products I use.Only the best cosmetic.I wash my face and remove the make up so nicely.But now I have this.I will go to make my self green peel next month but till then I want to have my skin back.I have also a small under the surface pimples under my mouth area.I have not much but they are awlful.I have 3-4 on my back and also on my brest area but they are not visible.Please help me.Give me an advise.
---
Name: Sridevi
City: Hyderabad
Comments: Thanx for Providing such a useful information
---
Name: Nancy
City: Reno,Nevada
Comments: Since Indians have had to deal with chickenpox, Indian doctors probably know more about acne scars than American dermatologists-I think the cucumber/lemon juice combo is the best therapy for acne scars and I am a esthethetician.Many products in America that are commercially sold are pie in the sky treatments
---
Name: anoosh
City: Toronto,scarborough
Comments: since i become 14 year old i start having pimples and now im 15 i still get pimpels and ma face looks soo horrible i tried some cream's for face bt still doesn help..and i have 1 question ! Does watching porn reducess pimples??? i really need help thank you
---
Name: Resh
City: Boston
Comments: Dear Anoosh, Watching porn doesn't cure pimples, actually watching porn won't cure anything. (Fortunately.) Be sure to keep washing your face regularly, and this above article should certainly help you. Pimples are mostly cause by blackheads, you should remove them yourself regularly. Pimples are caused by your skin to remove these blackheads. If you remove them yourself before it turns into a pimple, your skin will be much more clear. Hope this helps. P.S. you are too young to be watching or thinking about porn, don't do it for any reason. Be a good girl. Resh
---
Name: Kaarin
City: Helsinki
Comments: watching porn doesnt help u at all, itll only give u problems in other parts of your life. i suggest bring a water bottle with you everywhere and excercise and try to expose the pimples to a little bit of sun sometimes, its healthy... but DONT EVEN TOUCH the porn!
---
Name: Lana
City: US
Comments: Anoosh, there is nothing wrong with watching porn and/or mastorbating; it can even be a great stress reliever, and thereby reduce the amount of the stress hormone Cortisol which has been found to have negative long term effects on the body. There are also other stress relieving techniques you can do such as getting enough sleep, meditating, exercising...etc. Feeling urges to watch porn is completely natural. Relax and enjoy life:)
---
Name: kethana
City: chennai
Comments: i had pimples on my face a few years back.but right now i have a few scars left by the pimples and pits on my face.suggest any good home remedy for the pits to disappear.
---
Name: narin
City: delhi
Comments: sir i have a problem with my face. mere face per bahut pimels hai aur mai heen bhavna se paresan hu. please try to understand me and solve this problem. THANKS.
---
Name: IRAM
City: dreieich
Comments: i am fair but i have nit a clear skin i want clear and smooth skin how can i get the clear skin in a few days
---
Name: IRAM
City: dreieich
Comments: i am fair but i have not a clear skin i want clear and smooth skin how can i get the clear skin in a few days main ne creams use ki hain lakin koi farak nahi plz help me thanx
---
Name: robert
City: orange,ca
Comments: couple months ago some pimples start to apear on the back of my neck i thougt they were gonna go away but they remain i was woundering if you have some type of cream on anything that will take them off thank you.
---
Name: Nadja
City: Philly
Comments: I am caucasian and I have pimples on my back in the shoulder and neck area. When I am stressed (like now) I cannot stop picking at them which leads to purple scars. These pimples keep on popping up and I just can't get rid of them. What do I do stop them from re-appearing and also, what do I do about the scarring that occurred? THANKS
---
Name: Sug
City: NJ
Comments: I took Zinc for acne and it cleared the pimples and the pimple marks.
---
Name: Adrienne
City: Rockford
Comments: I am 17 years old and I have the same problem I have acne all over my back and chest and along with that huge scar down the midle of my spine from back surgery. Thanks for the tip because its so hard not to be able to wear homecoming gowns without covering up. And I would really like to go to prom next year but am thinking about not going because of this problem. So thanks again and hopefully it'll work for me.
---
Name: andrea
City: ft.myers
Comments: wow!! this is a great article. you did a great job with all the details!!and i will surely use this advise!! thanks andrea
---
Name: Laurie
City: Ypsilanti
Comments: I plan to try this technique. The only caution to readers is that not to use the sea salt mix on broken or scratched skin. Any area where your skin is even slightly irritated, the sea salt will burn tremendously!
---
Name: juan lopez
City: miami
Comments: hello, good day to you sir, i was wondering if you can suggest me any treatment for scars in my back, this happened becouse i used to have alot of acne in my back, it will be very helpful for me if you can recomend me something.. thank you
---
Name: sarah
City: mumbai
Comments: this is a really good article! but the problem i have is really bad. i have acne marks all over my back chest and shoulders. its just getting worse and worse. no creams work and it just looks awful i cant even wear certain clothes of mine because of this problem. can someone suggest something?
---
Name: anonymous
City: new york
Comments: This was a good article but how can I remove the acne and acne scars from my back to my anus. I've had this problem for a long time so I was wondering if you could suggest anything.
---
Name: Jake
City: new york
Comments: I found rubbing an uncooked hotdog on my acne helps keep it down. The oils in it work very good. Plus its fun for when you get to the anus.
---
Name: Joya Henderson
City: Ft. Wayne, Indiana
Comments: well i look like i could be on the movie pimples gon wild. I mean its really out of control. Everybody at school calls me bump-back. I swear i look like a negro pizza, with lots of pepperoni (as pimples).
---
Name: Rach
City: Melbourne, Australia
Comments: Great article! I've had problems with acne on my back and chest for years and never even considered that I was neglecting these areas in the shower. Will be more conscious of it from now on! Thank you!
---
Name: komal
City: london
Comments: thank for the advice..but what type of oil do i mix with the sea salt
---
Name: Rahul
City: Baroda
Comments: I also have pumples so what can i do please give advice...
---
Name: liza
City: san antonio
Comments: to get rid of those ugly pimples use porxide and baby powder to dry, but what not to is put alchol cause it leaves you with scars.You can also use toothpaste. Well i hope the best for you
---
Name: munawar malik
City: hyderabad
Comments: i have dark black marks in my underarms plz suggest me some remedy to cure this.
---
Name: priya
City: san jhose
Comments: i have pimples and scars on my back n face. it is really looking very ugly.plz suggest me some remedy 2 cure this.
---
Name: Lise
City: Tuscaloosa
Comments: Hi am am 17 and I am very bright skinned.I have scars on my face(very dark scars)I'm black though.What should i do
---
Name: Reena
City: Bridegport
Comments: Thanks for this article! I'm a 15 years old girl with a lot of acne on my back..and I just never knew how to get rid of it! I want to wear shirts that shows my back, but with all the acne it's too impossible. I never thought that I was neglecting scrubbing the back for it to have caused this. Hopefully, the spa salt scrub will work for me...
---
Name: mykyla
City: sos
Comments: HELP ME! IVE GOT ALL THE PROBLEMS THAT A WOMAN HAS!..you see,ive been always teased in our school because of my appearance and nobody wants to hang with me.Even the guy that i had a crush on will say something bad that will hurt my feelings.I wanted to look good to b4 our graduation next year to show them the new me and to learn to respect and improve myself. IF YOU WILL SEE ME YOU WILL THINK THAT IM THE UGLIEST PERSON YOU'VE EVER MET.My hair is damaged.i tried to fix it but nothing seemed to work..i got pimples on my face,my back and chest.i have a dark armits with also pimples in it.i have cellulites and stretch mark on my legs,callus on my feet,eye bags,dry and dark lips,and i have a puffy face.i am not fat i weigh 43 kilos.I am a 17yr. old..i cant consult doctor cause we dont have enough money.i hope u could give me advice. specially home made remedies.thanks
---
Name: Kapil Saxena
City: Boston, USA
Comments: This article contains great information, and apossible easy to adapt remedy. Thanks to writer and site, would like to recieve more such articles.
---
Name: shub
City: nepal
Comments: thanks so much this will help me
---
Name: jojo
City: dallas
Comments: I HAVE PIMPLES ON MY BACK & BLACK SCARS PLEASE HELP ME FIND A GOOD RECIPE !!!!:)
---
Name: Shine
City: Trichur Kerala INDIA
Comments: The editors reply is great
---
Name: sandhya
City: Bangalore
Comments: i have oily and pimple and black scars on my face and body front and back pls suggest me to remove these scars and pimples
---
Name: madeline
City: Tyne & Wear, UK
Comments: The pimples on back of the armsback topic was on Diet Doctors (UK show) and they recommend FlaxseedLinseed oil to alleviate problem.
---
Name: swapnil more
City: india , mumbai
Comments: hi ! i have pimples on my back & chest, what can i do plz help me,
---
Name: udaya
City: bangalore
Comments: i want to know that how can i remove pimple marks acne and scars on my face and back.
---
Name: pearl
City: USA
Comments: How do get rid of the scarsdark spots from previous break outs.
---
Name: suman
City: amritsar
Comments: my brother has pits of pimples on his face. suggest only home made treatment.
---
Name: Julie
City: Sydney
Comments: hi, i was reading all of these, and i have tried scrubbing my back in the shower ALOT, but it doesnt seem to be working at all the pimples just keep growing....is there anything i can do to get rid of them?
---
Name: X
City: long island, ny
Comments: ill see if this works for me... thanks....
---
Name: Ravi
City: bangalore
Comments: Hi, I have pimples and scars on my back since a very long time. Plz suggest me home made treatment to get rid of the same. Your suggestion will be highly appreciated. Thanks
---
Name: Mabel
City: Pune
Comments: Real good remedies. I will cherish these remedies and can help my friends if they have problems. Thanks.
---
Name: priya
City: chennai
Comments: which oil have to use to mix up the salt,plz help
---
Name: MARIA
City: PASSAIC
Comments: ii HAD ALOT OF PIMPLES BUT THEY ARE ALL GONE BUT I STILL HAVE ALL THE MARKS OW DO I MAKE THEM GO AWAY?
---
Name: miaa
City: hongkong
Comments: very good skin care tips! i like this site a lot!
---
Name: Sohana
City: ........
Comments: Hi, i see many asked how to remove da pimple marks from da back, but don't really see a satisfactory answer. I need da same solution. Please write to us bout it as soon as possible. Thanks
---
Name: Samuel
City: ...
Comments:
---
Name: aryan
City: delhi
Comments: hi i m aryan. I have pimples on my back and shoulder and on my face also....and i have very ugly red and brown scars left by acne so plzzz help me out of this problem...thanx
---
Name: jesus
City: santa rosa california
Comments: ii HAD ALOT OF PIMPLES BUT THEY ARE ALL GONE BUT I STILL HAVE ALL THE MARKS OW DO I MAKE THEM GO AWAY?